Elevators And Lifts For Kansas
Got accessibility problems? Call Home Elevator Company of Wichita, your source for professional sales, installation and service on residential elevators, stair lifts, wheelchair lifts, dumbwaiters, and more. We are an authorized dealer for leading manufacturers such as Symmetry Elevating Solutions, Harmar, Waupaca Elevator Company, and Savaria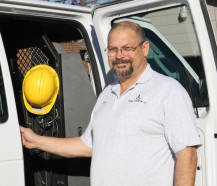 For almost four decades, Home Elevator Company has been helping to make new and existing structures more accessible. Our products have restored greater independence and freedom to those with an injury, illness, disability or advancing years. Individual residences, churches, schools, restaurants, historical and government buildings, doctors' offices, and others across Kansas have benefited from the comfort, reliability and style of our product lines.
Don't know exactly what product - or even what kind of product - you need? We are here to assist. Our knowledgeable staff will listen to you, discuss the options, and provide a free site survey and estimate. The HEC team thanks you for taking an interest in our site, products and services.
Send An Email
Email Us
Please make sure to include your address and phone number so that we will be able to reach you.