Used Stair Lifts And Other Accessibility Equipment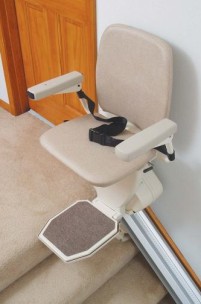 In the course of doing business, we frequently purchase or recycle used equipment for customers who have upgraded their existing installation. If these units are still in good condition, we will recondition, test, and offer them for sale and installation at a discount rate. This often means significant savings for customers on a budget.
Given the nature of the business, our inventory of used equipment changes constantly. To find out what we currently have, please contact us at your convenience. Keep in mind that there are limitations with older units such as the availability of additional track, so we may need to look at your site to determine if a particular pre-owned unit will work for you.
At HEC, we're all about meeting your unique accessibility needs. When we can do this by matching your situation to a used unit and saving you money, that's even better.
Looking To Sell Your Equipment?
We are always open to purchasing used stair lifts and other accessibility equipment in good condition. Please contact us with information on what you have available, and we will see about making you a reasonable offer.